Our Process/Lifestyle to Legacy
Comprehensive wealth management goes beyond simply managing investments. It includes a careful review of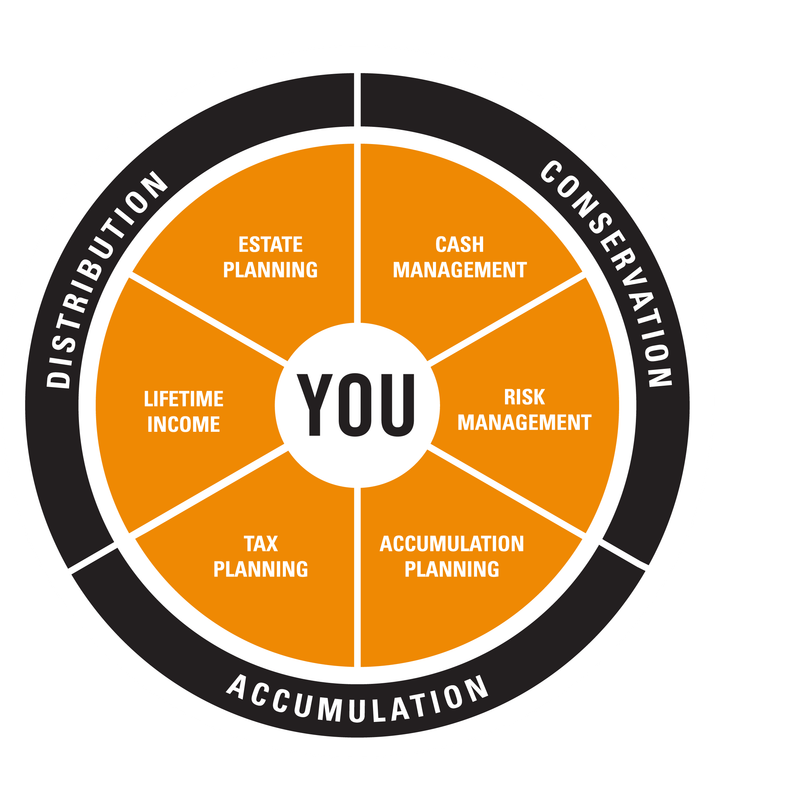 an integrated plan for investment management, cash management, risk management, investment planning, tax planning, lifetime income planning and estate planning. AGH Wealth Management is a team of financial consultants offering you the broad range of expertise, supportive environment and deep resources to help you translate your goals into reality.
When you work with our wealth management team, listening comes first. Our team members conduct an in-depth diagnostic interview with you to start our Lifestyle to LegacyTM  planning process. During that process, we'll work to thoroughly understand your short-term and long-term personal, professional and financial goals, your approach to risk, and your concerns and hopes for the financial future. We'll analyze your current financial status, then we'll dig deeper into each aspect of the financial landscape to make sure our recommendations for you are the most effective and efficient way to help you pursue your goals.
The Lifestyle to LegacyTM process is our proprietary method of helping you take a comprehensive and integrated approach to managing your resources both now and in the future. We want to help you live the lifestyle you want now - but also to help you build the legacy you hope to leave for your family, your business and your community.
Our professionals are backed up by the resources of three different alliances, bringing nationwide and international resources to our clients as needed.
Through our alliance with LPL Financial, the nation's largest independent broker/dealer*, we have the freedom to provide objective financial advice and research as well as access to a much broader set of investment options.
Through our alliance with Insight Wealth Strategies, we have access to many of the top insurance companies in the industry. Offering financial security through the advantages of both stock-owned and mutual companies. 
Through our alliance with CPA and advisory firm Allen, Gibbs & Houlik, L.C., our team members' financial counsel is informed by access to one of the largest tax practices in the Midwest. Almost every financial action may have tax consequences that could affect your decisions.
With these strategic alliances, your AGH Wealth Management team has built a powerful group of advisors with the breadth of knowledge and advanced experience to help you work toward your personal and financial goals.
This experienced team is like having your own personal financial concierge - taking care of your financial matters so you can have the confidence to focus on what's most important to you.
*As reported by Financial Planning magazine, June 1996-2013, based on total revenue.